¿What is FP&A?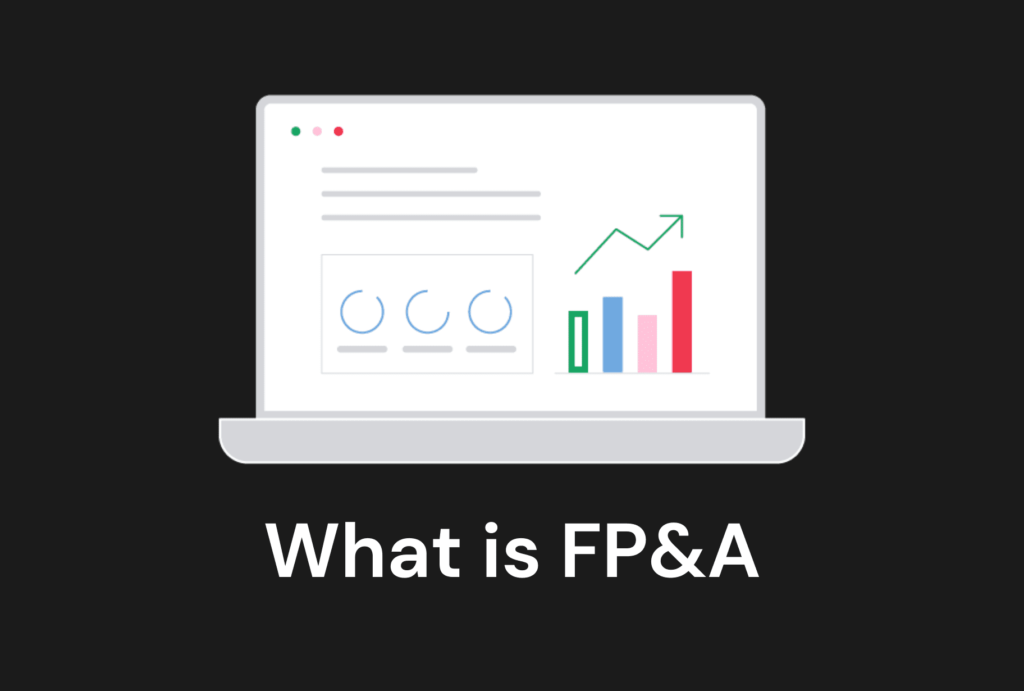 The growth of integrated financial solutions has stimulated in recent years in LATAM the question of what is FP&A, how are these tools different from more traditional ones (such as BI or a CRM) and what value do they bring to the business.
In these times of financial instability, volatile markets and extremely sensitive international macroeconomic contexts, having a solid and consistent financial management of the company is more a necessity than a luxury.
Throughout this article we will give some specific definitions of what FP&A is and other related concepts so that you can assess where your company is with respect to this innovative technology. We recommend that you accompany us with your reading.
FP&A: What is it?
FP&A is the acronym derived from the English of Financial Planning and Analysis. A possible translation into Castilian Spanish would be «Planificación y Análisis Financiero«.
An FP&A software is, in short, a solution initially designed to meet the needs of the company's finance department or any user who needs to make a decision based on business financial data.
As we will see later, it is common to confuse the benefits of using an FP&A solution with other data analytics tools such as Business Intelligence. However, they are far from the same, although they seek to complement and enhance each other.
An FP&A tool has been customized to support the accounting and financial data collection processes of an organization, its processing, analysis and use in pursuit of strategic decision making.
What are the tasks and responsibilities of an FP&A team?
The team assigned to Financial Planning & Analysis in a company has the responsibility of carrying out a wide variety of tasks; in principle, collect, transform and analyze financial data in order to obtain as accurate an image as possible of its financial situation.
Among the most common large processes for these teams there is Planning, Budget, Forecast, Management Control, and Reporting, always or depending on each company from the economic, financial and patrimonial point of view of the business.
A powerful FP&A team must take data and transform it into information; must obtain information and process it in analysis to support a better decision-making process by executive positions.
The tasks of the Financial Planning and Analysis area of ​​a company reach the departments of sales, purchases, marketing, production, human resources and all those that require or impact the flow of funds. This from a comprehensive perspective: not only registration, but scrutiny and refinement of raw data to achieve knowledge and planning with them.
Financial planning and analysis: how does it add value to the business?
In this sense, the FP&A teams are fundamental in the search for the good health of a company, whatever its size or activity. The FP&A staff, as we mentioned, carries out the annual budgets, monitors them and corrects deviations, makes financial forecasts, manages investments and capital of the company and provides the executive directors with the information and analysis they require for their decision making.
It is very difficult to imagine the growth of a company without attention dedicated specifically to financial developments. It is very difficult to assume that a company or venture can get ahead without careful attention to detail regarding the flow of funds, cash management or the budget issue, for example.
This is where the concept of FP&A comes to contribute and its implementation from the technological and process point of view. Let's see a little more about the point of planning the finances of a company and its different possibilities.
From the accounting book to an FP&A solution: planning and management control
The financial health of a company has always been crucial for its growth: those who understood it that way were able to fix mistakes and improve. And those who don't have surely suffered the consequences.
The financial team of your company, among the main tasks it has, must carry out qualitative and quantitative planning of the operational aspects of the firm, accompanying the rest of the areas in their projection and collaboration.
An FP&A team has a central position in the business, since it obtains and works with sales data from the commercial area, expense data from the rest of the areas, among others, and everything necessary to form the projected statements, which are usually be the cover letter to management or shareholders.
The road does not end there, but month after month, it is this team that is also in charge, in Excel or with FP&A technology such as Plika, in controlling deviations and making corrective decisions. Although the Excel option is usually the most used today, it makes this process not entirely productive for FP&A professionals, who tend to experience overtime and some stress at the end of the month.
To obtain these measurements, you must collect information from the different areas of the business, and for this you must interact across the entire organization, which involves a large number of gray areas, complex variables, bottlenecks, misunderstandings, etc.
Empower the FP&A team
According to the report «The Future of Financial Areas» carried out by BlueDraft S.A. On a sample of more than 300 heads of LATAM Finance areas, 58% recognized that the main impediment to the efficient application of the Planning and Forecasting process in their company is the collection and integration of data from multiple sources. On the other hand, 48% of those interviewed admitted feeling that "the IT department understands their needs but does not solve them in a timely manner".
To the extent that these interactions are manual, the propensity for error and failure becomes ever greater. And even ruling out the issue of error, the question we must ask ourselves is: are our financial processes as optimal as possible? Am I trying to make my financial management as efficient as I am trying to make my production?
In this sense, it also helps to ask ourselves: how much is the time of my financial professionals worth? In fact, many times what we save by not investing in suitable software for the financial management of the company we are losing as a trickle with the qualified time of our financial professionals who spend performing repetitive tasks or waiting for the IT team to provide them with this or that report obtained from the databases.
An FP&A solution empowers the company's finance team to be able to have information about the organization directly, in real time and with better presentation quality than Excel can offer, for example. With this, both the board of directors and the CFO will be able to have a better reading of the situation and concentrate their efforts on discovering trends in the business.
Data-driven decision making
The incorporation of technology into the decision-making process is a fact, without a doubt. As time goes by, as the costs of producing technology are lowered and better prices are available to customers, management and analysis software systems are democratized and made available to small and medium-sized companies.
Mark Nittler, of WorkDay, Inc., in his brochure «The Future of Planning, Budgeting and Forecasting» published in 2016, states about his own study that 73% percent of organizations have stated that they have taken a step towards a continuous planning culture in the previous three years.
This result was constructed through an online survey (through the LinkedIn social network) on a sample of almost 1,000 financial and FP&A leaders from around the world, covering different economic sectors, company sizes and geographic location.
In the unstable context of the current Latin American (and world) economy, it is logical that financial projections should be reviewed and corrected to shorter periods each time. However, it is also true that the need for financial planning that takes into account the short, medium and long term prevails. Both the exogenous and endogenous factors of your company must be considered and treated within an adverse impact mitigation framework.
This planning work involves the entire company, and for this a positive synergy must be created between the areas that allows and facilitates collaboration. An FP&A tool is specifically designed for this.
What is the difference between an FP&A solution with a Business Intelligence or other types of similar tools?
This is a very common question. While they often complement each other, a Financial Planning & Analysis (FP&A) software solution offers a specific focus on a company's economic and financial data.
Through an FP&A tool we will be able to have a deeper knowledge of the entire economic and financial operation of our organization and thus take measures to improve the profitability of each business, enhance markets or reduce risks or losses.
On the other hand, BI (Business Intelligence) type solutions are useful for the subsequent analytical exploitation of that data, although in general they are restricted to the operational issue of a certain area. An FP&A software like Plika's brings together the virtues of a BI tool and enhances them under the concept of the financial world.
In addition, in the case of Plika you can integrate the software with other BI-type systems, as well as CRM and ERP, which opens up a large number of possibilities for the user.
You can learn more about the differences between FP&A-type software and others by clicking here.
Final notes on the term FP&A
An FP&A solution will facilitate the work of the financial area of ​​your company. It will allow the finance professionals of the organization to use their time better, being able to obtain the data to be processed in an autonomous, independent and efficient manner.
In addition to collecting data in real time, they will be able to automate tasks and improve the quality of presentations. An FP&A solution like Plika integrates with your CRM, your ERP or the BI tool you are operating.
It is also powered by Excel, with whom it works in a complementary way, so if you decide to implement Plika, you won't necessarily have to get rid of your spreadsheets that have helped you so much up to now.
FP&A software is the evolution of your company's financial management.