¿How can the finance area save time?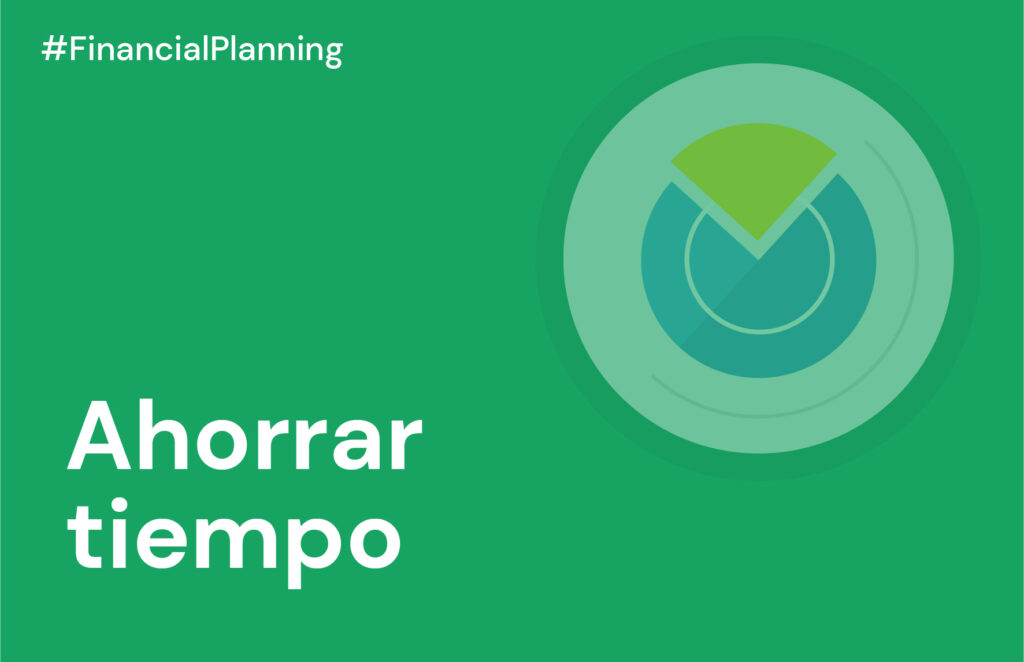 Time and financial professionals have been involved in a battle for years, where the latter struggle to avoid doing overtime, avoid stressing at month-end closings, and especially in managing Cash Flow and the Budget.
In several conversations with our users, many tell us that finishing work on time is almost utopian in key months, when budgets have to be closed, or a financial report has to be closed.
The finance area is full of highly qualified people, people who have studied for years to be experts in analyzing and making decisions, in addition to many other skills, both from an economic and financial perspective. But today many of them are wondering.
Why do I spend so much time on reporting tasks and so little on analysis tasks?
The answer to this question does not depend on one variable, but on many. After speaking with over 150 finance professionals about how they do their jobs today, we at BlueDraft uncovered the following 4 reasons most cited by these professionals.
Rely 100% on spreadsheets
As we commented in the «4 challenges of using Excel for corporate finance«, it is not our idea to detract from this great tool, which comes to be cared for and seen as the divine creation to which so much effort was dedicated to make it work » without breaking".
Even so, we have heard countless times professionals in budgeting phases commenting on phrases such as "I am more concerned that they change the structure of the spreadsheet than that they change the number", or "I already enter knowing that I have to correct some cell".
These small mistakes, which add up to several reworks, make reliance on spreadsheets the most cited reason by the people we help at BlueDraft.
Suppose that the spreadsheet works perfectly, that each sheet has a near-perfect relationship with the others, formulas that work.
Now let's think, what happens if inflation was not as expected and the Budget has to be adjusted? What if we have to make a change in the financial variables used to project our Cash Flow? When the finance professional does not perform all the tasks, and delegates, for example, the load of information to area managers, this moment is a great challenge.
The current context supports that changes in business finances are constantly affected, this means that the spreadsheets that are used are also affected.
What each change entails, each Forecast, is multiplied by the number of users that participate in the Budget, Management Control and Report processes. How to know all the changes made by the Systems Manager when we ask him to lower his budget? Difficult answers to answer without spending a lot of time on them, and without having a technology that controls them automatically.
Continuing with the hypothetical scenario that we raised, now let's think about the point of creating a budget. The person in charge of managing it must rely on information or knowledge that is in the hands of other people in the company, such as those responsible for sales, costs and other areas.
Would it be efficient to communicate by individual emails to request all this information? Would it be efficient to wait for these emails to be answered in order to load the data? How long does it take to write an email, and how long to follow up in the absence of a response?
This situation is one of those that takes so long to create budgets in business. Current software provides a solution by generating «deadlines» for data upload, and automatic reminders to users who can block the process.
Do not trust the integrity of the data
The fourth reason, and no less important, is the distrust that those in charge of analyzing the data can feel, which generates, for example, checking a cell or a formula several times before being sure of making a decision.
A report is nourished by an information base, but if that base works without having the data fully validated, how can the analyst be sure to present his management with these reports? How do you ensure that your projections are reliable?
When many people participate in a process, human error is difficult to avoid, but if we depend on a spreadsheet that also does not allow us to identify these errors, the quality of a projection will not be reliable.
Giving security to the user of finances is the priority of current solutions, something that with technology can be solved in a simple way, in fact the global quarantine caused by COVID-19 made our CEO Juan Pablo Baldoni talk about it in the note entitled "How can a CFO close financial reports with his team working remotely?"
Returning to our initial question, the near future is as promising as it is in other areas, and that is thanks to the advancement of technology. Cloud solutions, facilitated budgets, automatic reports, and several other alternatives mean that little by little this question is becoming a thing of the past.
Finances are changing over time, the path to the application of Financial Planning & Analytics techniques are flooding businesses more frequently.
We can say then, in closing, that if today one dedicates more time to preparation tasks than to analysis tasks, it is because he is at the initial stage of an interesting path.
We invite you to find out what stage of the journey you are in with respect to LATAM professionals by seeing the global results of our Quiz «Digital Transformation of Financial Areas«