Request your demo and start growing!
Benefits
Your company's finance team will be optimized to grow.

Time to make decisions

based on reliable data.

Cloud-based accessibility

to gain speed and data quality.

Team integration

through a collaborative platform.

Flexibility with a modular customized product

that is easy to implement.

Simplicity in user experience

and fewer manual tasks.

Reports

containing updated information

just in time

for your presentations.
Product
Boost innovation in your business by analyzing your data in an integrated way using an efficient platform.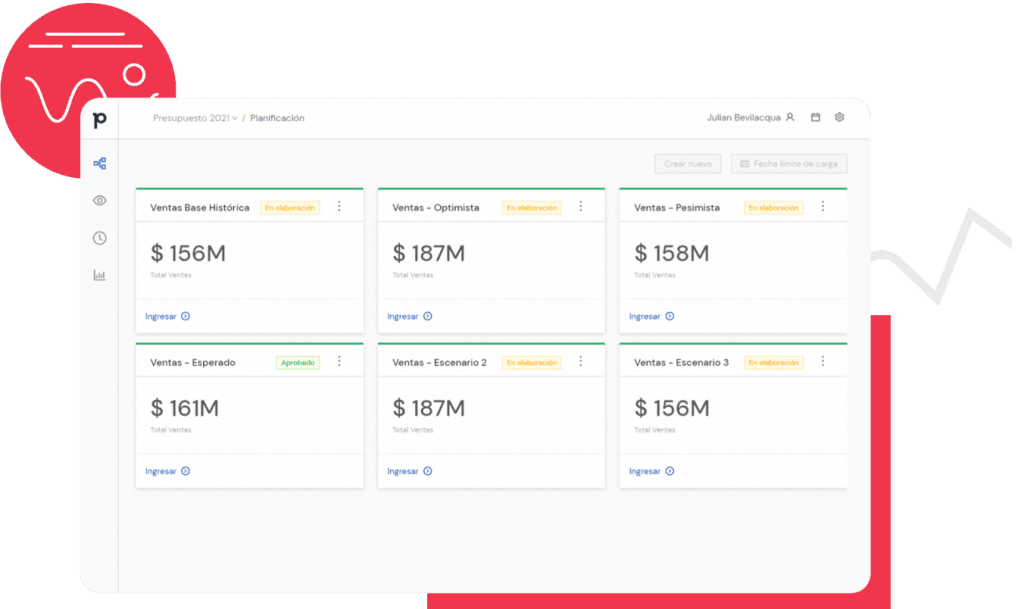 Speed up your budget,

decentralize your data uploading, minimize mistakes and manage your workflow. Simplify your spreadsheets management and automate the consolidation of your data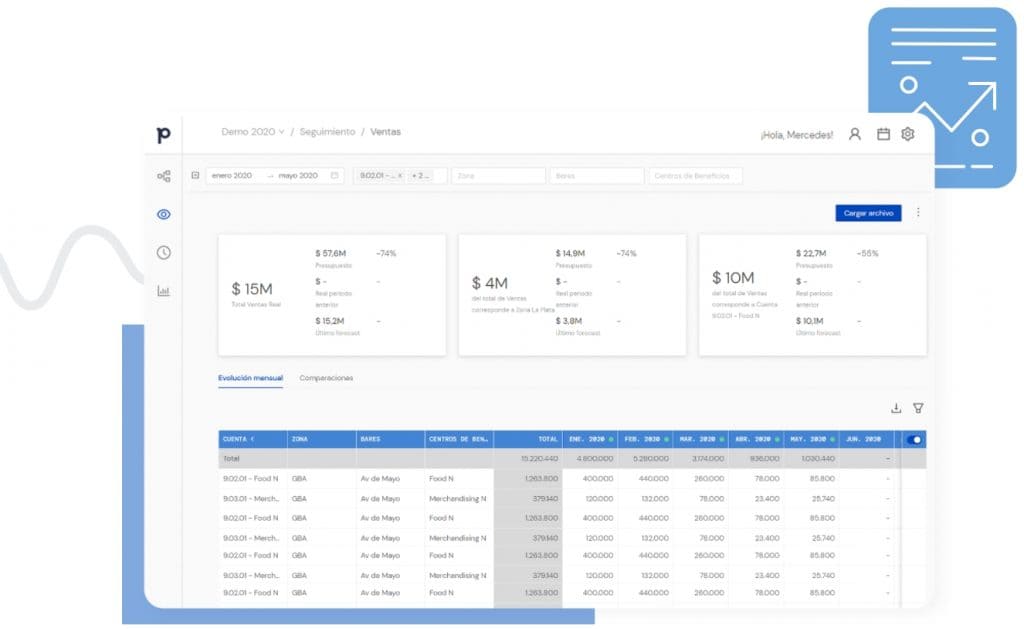 Compare your plan against actual.

Analyze the achievement of your goals using your information integrated to multiple data sources.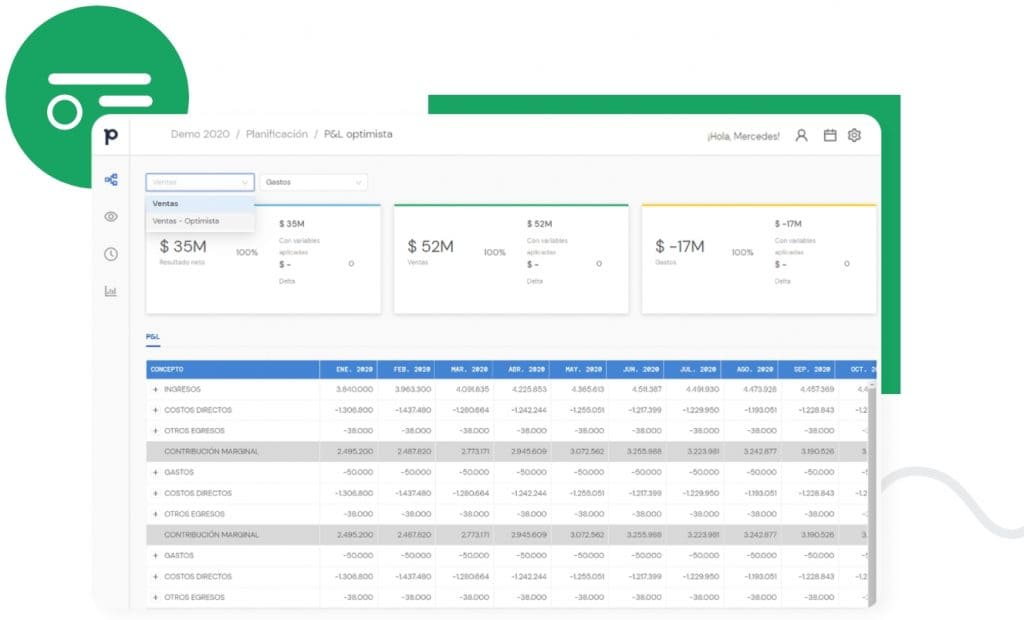 Create business variables and simulate scenarios

to plan for the future and make decisions quickly.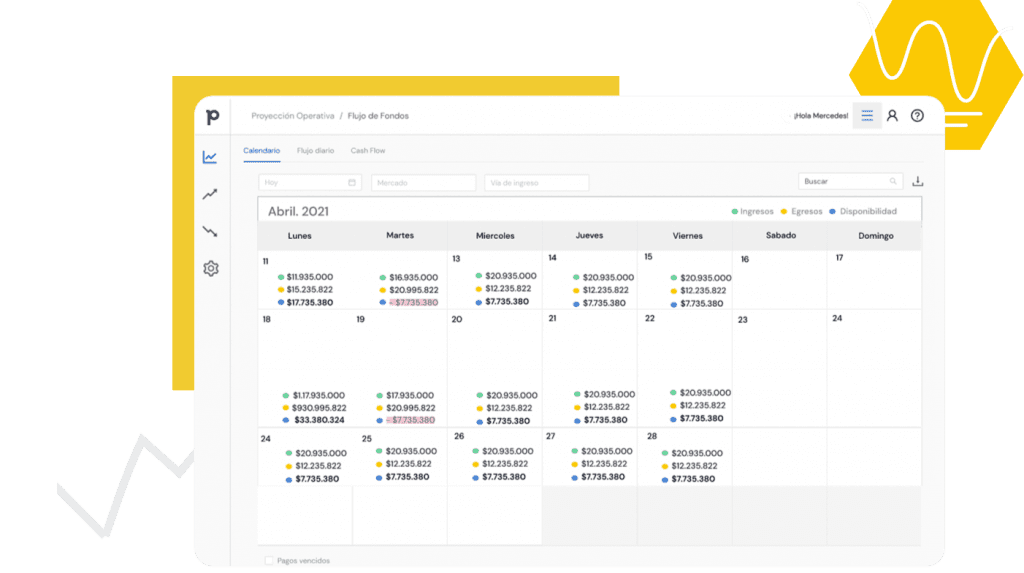 Manage your cash flow

to get a better view of the cash flow.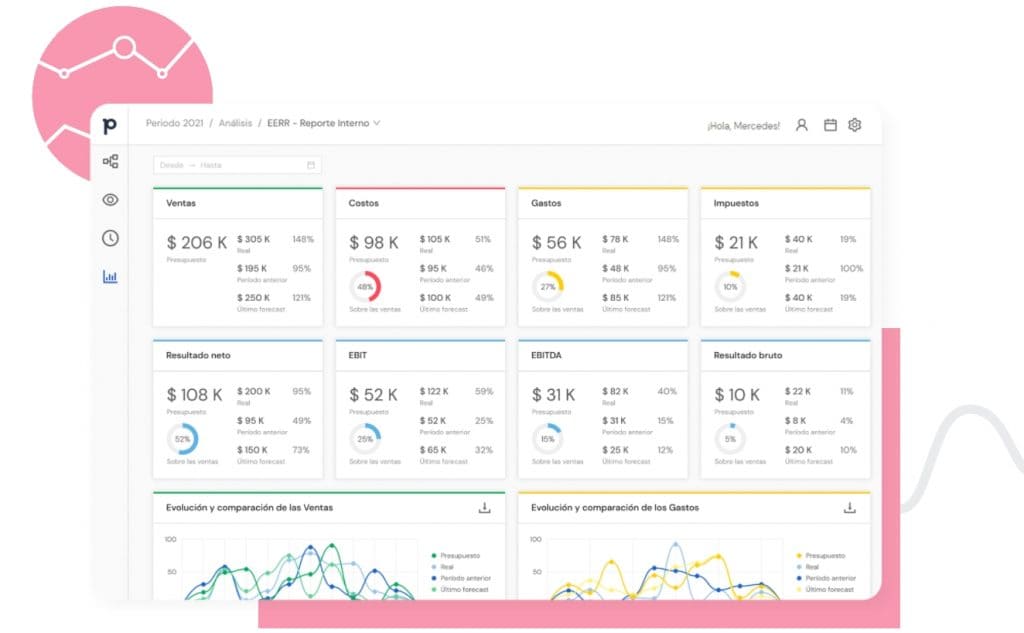 Make an impression with customized and automatic
smart reports.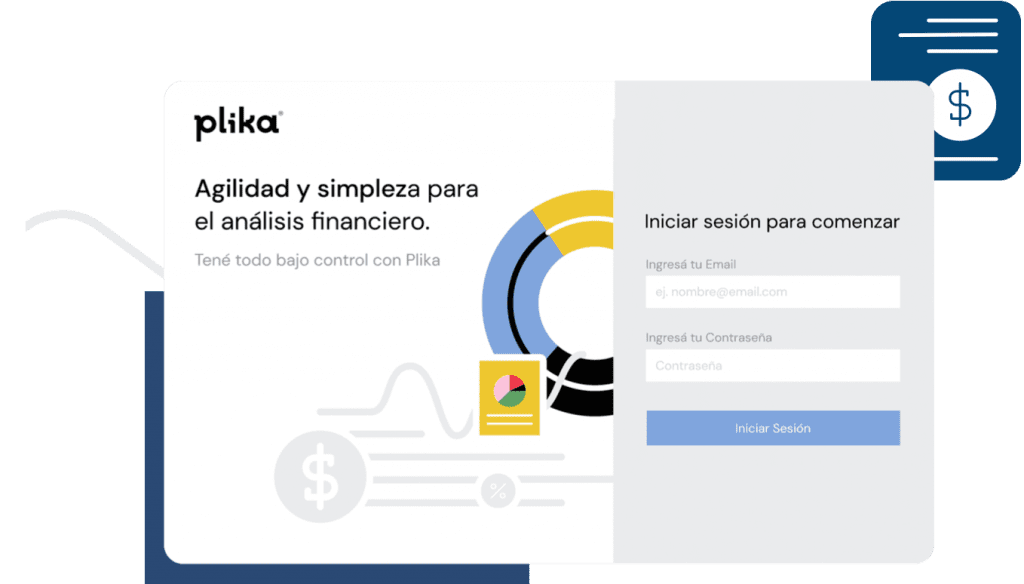 Available in all countries

around the world and for all kinds of businesses.
Packages
Choose your customized package
and pay for just that.
Projected Profit
and Loss Statement
Project and follow up your profitability
Plan your revenue, costs,
expenses, payroll, taxes and more.
Follow up
your financial budget
Forecast and simulate
multiple scenarios
Analyze your metrics
through consolidated dashboard
Projected
Cash Flow
Cash is king
Manage your cash flow:
collections, payments, extraordinary
income and expenses.
Monitor your cash
inflow and outflow
Simulate multiple cash positions
throughout the year
Analyze all financial variables
on a consolidated report
Projected
Balance Sheet
Project your
capital structure
Add your projected balance sheet
to your overall presentation
Monitor the evolution
of your assets and liabilities
Working Capital Management
Investment in Fixed Assets
Management of
the capital structure
Analyze your accounting ratios
on a consolidated dashboard
Plika Enterprise
Together with Plika Enterprise, we designed a customized product based on the needs of your business
One solution intended for large companies that require dealing with projects suited to their needs, regardless of their complexity.
Therefore, we created a customized product, based on Product Discovery methods, working on an on-premise or cloud environment.
Blog
Learn from our data expertise and passion and keep up to date about FP&A trends with these contents.
Partners
Make your business grow as a Plika partner
If you provide accounting services or are a business consultant and want to improve your reporting service provided to your clients, Plika is the Financial Planning & Analysis solution that you need in your value proposition.
Schedule video call